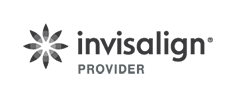 Because each teenager's situation is unique, Invisalign Technology is constantly improving its Invisalign digital treatment alternatives. Our clinic loves to use this technology to deliver a customized, customized teeth-straightening treatment that is more precise and keeps your youngster moving forward.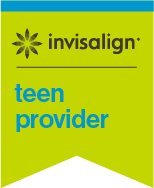 With the Invisalign system's proprietary advances, such as SmartTrack® material, your teen's smile might transform up to 50% faster. And, as your teenager matures into the person you've always pictured, he or she will treasure the features that distinguish him or her.
The Treatment Method
The initial stages in your teen's smile journey are a scan or impressions. Thanks to our close partnership with Invisalign treatment providers, your teen's ideal smile is only a few clicks away.
Those Who Align
Your teenager will get clear aligners constructed with the Invisalign system's SmartTrack material. During treatment, an indicator on the aligner allows you to monitor your child's compliance. Your teenager must wear the aligners for up to 22 hours each day, but they may be removed at any moment, causing minimal disturbance to their normal routine.
The Process of Change
Your teen's grin and attitude on life will steadily improve with each step forward in treatment. If your teenager rejects Invisalign treatment within the first six months, the Invisalign Teen Guarantee allows you to convert to wires and brackets.
They are always on the go. Make certain that they continue to smile.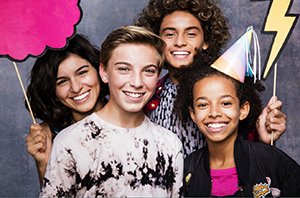 Invisalign is a better alternative than traditional braces for straightening your teen's teeth.
Corrects both simple and complex teeth-straightening cases
Covered by orthodontic insurance
Proprietary innovations provide up to 50% shorter treatment times*
No pain from rubbing brackets or broken wires and fewer unexpected orthodontist visits
Continue to enjoy all of the foods and activities they love
Removable trays for easy brushing and flossing
Two times more likely to have a boost in self-esteem**
* With weekly aligner changes, compared with two-week aligner wear
** The Invisalign Teen Confidence Survey was conducted in 2014 and polled 3,577 U.S. teenagers ages 13–17 and 2,118 U.S. mothers of teens ages 13–17; plus an oversample of 101 mothers of teens ages 13–17 who wear or have worn Invisalign clear aligners. The survey was conducted by Kelton, a leading global consumer insights and research firm.
Invisalign and the Invisalign logo, among others, are trademarks of Align Technology, Inc., and are registered in the U.S. and other countries.